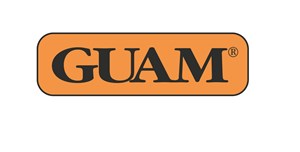 LACOTE was founded in 1986 after its founder Egidio Siena, expert in beauty treatments and great lover of the sea, visited the port of Brest in Brittany. He was immediately struck by two things: the imposing lighthouse that dominates the landscape and an incredible line-up of boats, similar to common fishing boats, full of seaweed. He discovered that local fishermen consider seaweed as precious as fish and molluscs; that is why every year since 1600, at the beginning of the summer, they collect seaweed from the seabed with a tool called "scoubidou" as well as farmers harvest wheat every year.
Then seaweed are taken ashore and naturally dried in the sun and wind. After a few days they become a dry and thick soil that is milled until it turns into flour: a real pure concentrate of seaweed, rich in olygo-elements, minerals and vitamins. Seaweed processed in this way were used to cure obesity and rheumatism and as an ingredient for traditional recipes for wellness, beauty and care of the skin.
The seaweed mud is soon appreciated by an increasing number of women who literally try it "on their skin" and personally see the results; the word soon spreads, and the women who choose Guam Seaweed Mud become the key factor for the success of the product. Today, the particular and incomparable properties of these products are appreciated worldwide and GUAM is one of the most important brands in the international cosmetic market.
Guam Seaweed mud is the better-known and the most effective product against cellulite-derived skin imperfection (go to Gfk Eurisko poll).
In Malta, Guam is sold in all leading pharmacies and beauty salons focusing on the anti-cellulite and solar ranges.
GUAM SEAWEED MUD IS STRICTLY PRODUCED IN LACOTE LABORATORIES LOCATED IN SAN PROSPERO (MO), ITALY
Follow Us on Facebook

Media Gallery