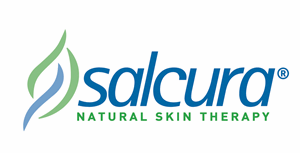 Salcura is a British skin therapy brand with a background in bio-medical research and science. By understanding both skin and the wonderful working action of natural ingredients, Salcura has developed scientifically supported, highly effective, skin kind and skin friendly therapy products.
Salcura was originally developed in the 1990's by German bio-scientist, Dr Martin Schiele, to treat the skin problems of factory workers handling chemicals. Dr Schiele's unique combination of natural ingredients proved highly effective in soothing difficult to treat skin complaints. Over a decade later of research and improvement, his blend of ingredients launched as 'Salcura' in 2002 – a range of products offering relief for those wanting an effective, natural alternative to chemical based products. The brand heritage is based on achieving truly remarkable and life-changing results for its customers.
The ranges of products serve those with specific dermatological skin needs who are looking to make their skin healthy, and for those with more general skin concerns looking to keep their skin healthy. This is achieved by offering skin therapy product systems and routines that are simple, no-fuss, reliable and - most of all - effective. Salcura products contain only the finest grade pure and natural ingredients from around the world. They use no artificial chemicals or pharmaceutical preparations such as cortisones, peroxides, parabens and paraffin.
Ingredients are chosen for their bio-scientifically proven ability to deal with infection (eg. fungal or bacterial), inflammation and tissue damage. Locally, Salcura is found from all leading pharmacies and beauty salons around Malta and Gozo.